Have fun taking the profile. Remember, there are no right or wrong answers!
THE ONLY ONLINE DECORATING PROFILE THAT HELPS YOU BECOME YOUR OWN INTERIOR DECORATOR!
D I Y
Do It Yourself
with
BARBARA KAPLAN,
Allied ASID, Past President IFDA
"I use this color and design profile with all my design clients before beginning their project to create perfect, beautiful, personal living spaces."
This one-of-a-kind design profile asks questions every Interior Designer asks their clients! Receive essential & detailed answers to give you the tools to
be your own interior designer!!!
Take the Color & Design Style Profile NOW! and Discover YOUR design style and colors BEFORE starting your decorating project!
—Avoid Costly Mistakes

—Eliminate Design Doubt & Fear

—Be Sure You Will Like Your Choices

—Make Decorating Easy and Fun
With this information you will know what you like and be able to make the right decorating choices & decisions for you!
START YOUR DESIGN PROJECT WITH CONFIDENCE!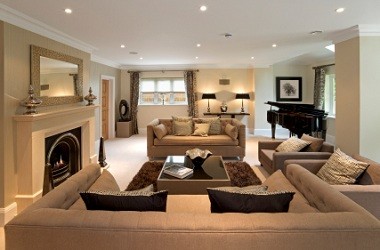 —Know what you like

—Understand your decorating choices

—Eliminate guess work - No more doubt

—Save Money - Purchase wisely

—Love your end result - Be Happy in your Home
Get Results Immediately Upon Completing the Profile
Take the Profile Now!
No Two People are alike...
Discover YOUR Personal Preferences and design DNA in:
—Colors

—Fabric Patterns

—Paint Color Palettes

—Wood & Metal Details and Accents

—Flooring Materials

—All Textures & Finishes

—Accessories & Finishing Touches

—And Lots More!
Answers to your Decorating Questions & Dilemmas are minutes away. Just answer my 23 customized questions.
Receive your 10 page personalized written results immediately to use as your own Customized Design Plan
Take the Profile Now!
"I want to send out a Big Thank You to Barbara Kaplan and the Bajaro Method! I sat at my laptop and completed her questionnaire to better determine my decorating style. The questions were thought provoking and really dug deep into my decorating likes. Before receiving the questionnaire results I couldn't define my style and didn't know how to complete my "look". With Barbara's input - I NOW DO! Thank you Barbara!"

Debbie Seplow — President of Rowdy Kitchen — Scottsdale, AZ
"Having Barbara teach me about my palette of colors has truly been life changing! I used to feel uncomfortable in my house, but not know why. Now, with a few changes of color, I feel at peace. Knowing my colors I can also now walk into a store and find the exact color that will look good on me. I cannot express enough gratitude to Barbara for this education!"

Amanda Thomas — President of "Moxie Girl" A Home Services Company — Scottsdale, AZ
"I took The Bajaro Method Interior Design Preference Profile online and for the first time it made me think about my home and my preferences. This process made me understand that my space is my sanctuary. The questions helped me learn more about my likes, dislikes, and what makes me feel comfortable. It made me consider choices outside my normal "box" of ideas. Based on the results, I plan to add more color and some items that are soothing that reflect my personality."

Michell Brown — Body Mind Wellness Coach — Phoenix, AZ